Non-Compete Litigation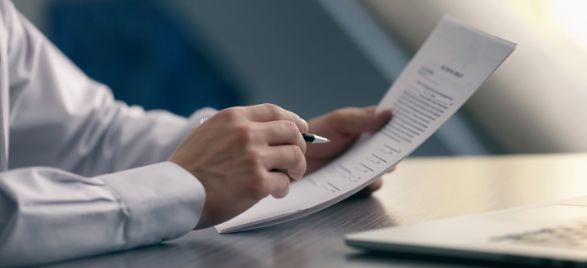 Navigating the complex world of non-compete, non-solicitation, and non-acceptance agreements can be a daunting task for businesses and individuals alike. Whether you're an employer looking to protect your business interests or an individual facing a restrictive covenant dispute, Johnson, Newlon & DeCort provides focused, hands-on legal representation for non-compete litigation. Our Tampa-based law firm extends its services throughout Florida, delivering the expertise you expect from big law firms but with a personalized touch.
Parties We Represent in Non-Compete Litigation
Our attorneys bring a comprehensive skill set to non-compete litigation, representing a wide range of clients, including:
Companies needing to enforce non-compete, non-solicitation, and non-acceptance agreements against former employees and contractors.
Individuals who have been served with cease-and-desist letters or who are facing lawsuits from former employers.
Employers that have hired employees who are subject to existing restrictive covenant agreements.
We pride ourselves on understanding the unique complexities and nuances of each case, enabling us to provide tailored strategies for enforcement or defense.
Our Approach to Non-Compete Litigation
At Johnson, Newlon & DeCort, we work to develop cost-effective strategies that minimize risk and produce optimal resolutions. Our seasoned attorneys are experienced in litigating restrictive covenant cases in both state and federal courts. We recognize the disruption these issues can cause for businesses and individuals alike, and our goal is to resolve matters as efficiently as possible, but always with your needs and goals in mind.
From our very first consultation with you, we will delve into the specifics of the dispute, making sure we understand the issues as well as your goals. By taking the time to lay this groundwork at the start, we can move forward in crafting a strategy in line with your objectives and intended outcome.
Being proactive is key in restrictive covenant litigation. Our lawyers work collaboratively with you to develop and implement strategies to either enforce or defend against restrictive covenants, thereby protecting your interests with the goal of resolving disputes before the damage is done.
Comprehensive Coverage in Florida Non-Compete Matters
Our services in non-compete litigation cover an array of vital legal issues, including the following:
Enforcement and Defense – We represent parties who are seeking to challenge, enforce or uphold non-compete, non-solicitation, and non-acceptance agreements, spanning the breadth of restrictive covenants in employment and business.

Temporary and Permanent Injunctions – When the violation of a covenant not to compete or related agreement would cause immediate and irreparable harm to business interests, we move swiftly to file for both temporary and permanent injunctions to enjoin the misconduct. We likewise represent parties on the other side of a proposed injunction when the facts don't support the imposition of this severe and extraordinary remedy.

Trade Secret Claims – Companies can claim trade secrets indefinitely so long as they actively work to keep the information confidential, and some have done so successfully for over 100 years. Misappropriation or theft of trade secrets can ruin a business. Our attorneys handle cases involving the unauthorized use or disclosure of trade secrets, providing robust legal support to protect your valuable intellectual property.

Tortious Interference Claims – Unscrupulous competitors find many ways to try and cut you out of a business deal that would be advantageous to you or harmful to their business interests. When third parties unlawfully interfere with your contractual or business relationships, we step in to hold them accountable for their anticompetitive and unlawful behavior.

Contract Review – Depending on the jurisdiction, courts often view non-compete agreements skeptically and refuse to enforce them unless they are carefully drawn and reasonably limited in scope. Before you sign or implement any restrictive covenant, we can review the contract to ensure it is legally enforceable and aligns with your objectives.
Choose Johnson, Newlon & DeCort for Your Non-Compete Litigation Needs
From our office in Tampa, our litigators provide high-caliber, responsive legal services throughout Florida that are accessible and attentive to your needs. With our depth of experience and client-focused approach, we are your trusted partners in navigating non-compete litigation in Florida. Contact an attorney at Johnson, Newlon & DeCort today to discuss how we can assist you in your restrictive covenant legal matters.