Appeals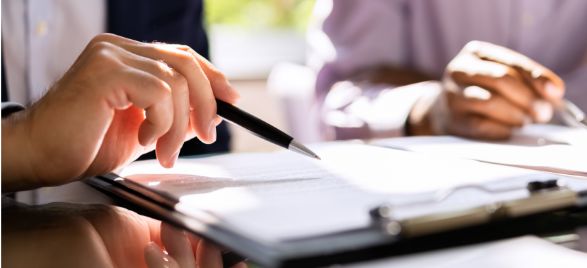 At Johnson, Newlon & DeCort, we represent clients in litigation and trial support and appellate matters, combining substantial, big law firm experience with hands-on, personalized service tailored to meet your specific needs. Located in Tampa but serving clients throughout Florida, we navigate the intricate labyrinth of state and federal appellate courts.
Expertise in Diverse Practice Areas
Our attorneys are experienced civil, corporate, commercial, regulatory, and administrative litigators. Additionally, the firm represents broker-dealers in all facets of securities arbitration and litigation. Here's a look at some of the key areas of our appellate practice:
State and Federal Civil Appeals. Understanding the nuances of both state and federal appellate procedures, our lawyers excel at framing effective arguments.
BusinessLaw Appeals. Whether it involves contractual disputes, mergers and acquisitions, or intellectual property rights, we comprehend the complexities of business law in appellate cases.
Civil and Commercial Litigation Appeals.We represent clients in the appealof all civil and commercial litigation matters,including interlocutory appeals and appeals of final judgments.
Administrative Appeals. With expertise in appealing unfavorable administrative decisions, our team can guide you through the steps necessary to challenge regulations or decisions that impact your business operations.
Family Law Appeals. Our Firm represents clients in appellate matters involving adverse rulings in family law cases, including child support, timesharing, and equitable distribution.
Litigationand Trial Support.We assist trial counsel in strategizing and drafting dispostivie motions, in avoiding unforced errors, and in preservation of issues for appellater review.
Expert Services Tailored for Appellate Litigation
An appeal is not just a continuation of a trial or a hearing on a dipositive motion; appellate practice demands a different set of skills and the application of a different set of rules than trial practice. At Johnson, Newlon & DeCort, our experienced appellate lawyers excel in the skills and services tailored for appellate litigation, such as:
Issue Preservation for Appellate Review: As seasoned trial practitioners, our litigators ensure that issues are properly framed and preserved for appeal, a crucial step required for success at the appellate level.
Complex Briefing and Argument: Crafting compelling, thoroughly researched and well-reasoned briefs and delivering persuasive oral arguments are essential components of our appellate strategy.
Strategic Legal Consulting: Beyond representation, we also offer advisory services on legal strategy, helping clients make informed decisions on whether or how to pursue an appeal.
In-Depth Procedural Knowledge: Our experience stretches across a broad array of practice areas, equipping us to understand the procedural intricacies that affect appellate review, including applicable standards for review, the final judgment rule, third-party briefs, interlocutory appeals, and other key factors of the rules of appellate procedure.
Direct Access to Experienced Attorneys
One of the defining aspects of Johnson, Newlon & DeCort is our commitment to direct client-attorney interactions. Our goal is to provide you with a service that is not only high in quality but also highly responsive to your specific needs. When you choose to work with us, you get direct access to the attorney who will be handling your case, ensuring a tailored legal strategy and a responsive approach to your concerns.
Choose Johnson, Newlon & DeCort for Business Appeals in Florida
In a legal landscape where businesses face increasingly complex challenges, Johnson, Newlon & DeCort stands out as a beacon of expertise and personalized service. With our vast experience, strategic approach to appellate law, and commitment to client satisfaction, we aim to be your go-to law firm for business appeals in Florida. Make an informed choice and entrust your appeals to the attorneys who understand not just the law, but your business as well. Call 813-699-4859 or contact us online to schedule a conversation today.